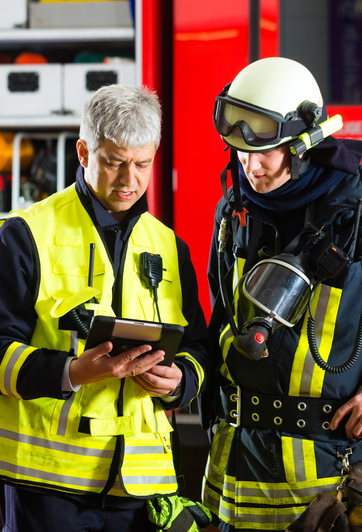 Meet the people
Trustees
David Garden
David joined EDSS as the Chairman of Trustees in 2021. During an international career in the insurance industry, David has had the chance to work with several charities, including as a volunteer for the Samaritans in Hong Kong and Zimbabwe and as a founding member and director of the Lesotho Conservation and Preservation Trust. David has also been a volunteer with the Citizens Advice.
"I am delighted to have taken the position of Chairman of Trustees of EDSS, as I believe that the charity performs a vital service for individuals who have suffered the trauma of property loss or damage and need assistance".
Adrian Durow
Adrian has been a trustee since the charity's formation and is himself a volunteer with other charitable organisations. Adrian offers EDSS advice regarding the website and online presence.
"I'm proud to be a trustee for a charity which makes such a difference to people's lives, many of whom are at rock bottom, and don't know where to turn next".
Rowan Chuck
Rowan has been on the board of trustees for EDSS for over 2 years. As an entrepreneur he brings a wealth of business expertise to the board. He has supported charities in the UK and developing countries in Africa.
"EDSS is a charity that I feel incredibly strongly for. I am delighted to be a trustee and be able to witness the work our team do to bring such a positive outcome to some disastrous incidents".
Advisers
Mike Ratcliffe
Mike has worked for EDSS for over 11 years. Mike has over 23 years experience in the fire and flood industry, dealing with emergency call outs to assess and carry out emergency damage limitation, arranging short and long term accommodation and assisting in all aspects of the insurance process. Mike is trained in IICRC and ASAR.
"I personally take great pride and am privileged to be part of EDSS. I never get tired of helping in any way to get home and business owners back into their properties as quickly as possible, with less stress and disruption to their lives. Our sole aim is to eliminate upset, trauma and uncertainty, ensuring the property owner has full trust in us to support them during a difficult time".
Chris Law
Chris has over 25 years experience of restoring damaged properties and has worked for EDSS for 5 years. Chris' role entails giving emergency support and advice regarding long and short term situations for individuals or families and their properties.
"I enjoy my role immensely. It gives me great satisfaction knowing that we are able to help people get immediate emergency help and care".